The Diocese of Taiwan, also known as the Taiwan Episcopal Church (TEC), is now a full diocese in the Province VIII of the Episcopal Church, a US-based member church of the worldwide Anglican Communion. St. John's stood prestigiously as the very first church of the TEC and began its worship service in 1952 by some members of the Chung Hua Sheng Kung Hui, with its English name as the Holy Catholic Church in China, formerly located in Mainland China. The St. John's church was consecrated in 1956 by the Rt. Rev. Harry S. Kennedy, then the Bishop of Missionary District of Honolulu, which was advanced jurisdictionally to be the Diocese of Hawaii in1969.
Taiwan Episcopal Church was founded in 1954, when Bishop Kennedy was directed by the Episcopal Church to assist the Anglican/Episcopal service island wide in Taiwan. As the TEC became the Missionary District of Taiwan in 1960, St. John's was advanced to be a Pro-Cathedral. When the TEC had the Rt. Rev. James C. M. Wong, the first Chinese bishop, to preside over all church and mission works in 1965, St. John's church was officially promoted as St. John's Cathedral. Ever since then, St. John's Cathedral cherished its special role as a leading church of the TEC, which was officially elevated to be a missionary diocese in 1970 as well as a full diocese in 1988.
Now St. John's Cathedral is a church open to all people. You are welcome to join in our English Service at 9:00 a.m. every Sunday. More importantly, you may come to us during the weekdays, for St. John's will be a nice, quiet place to you all for meditation and prayer.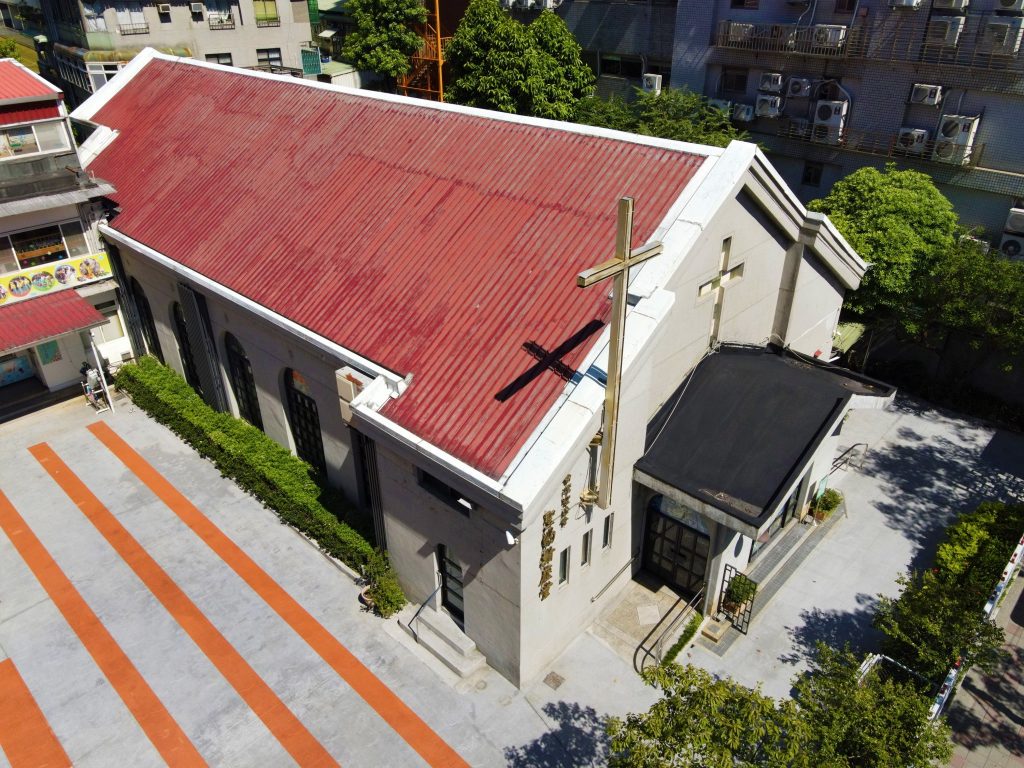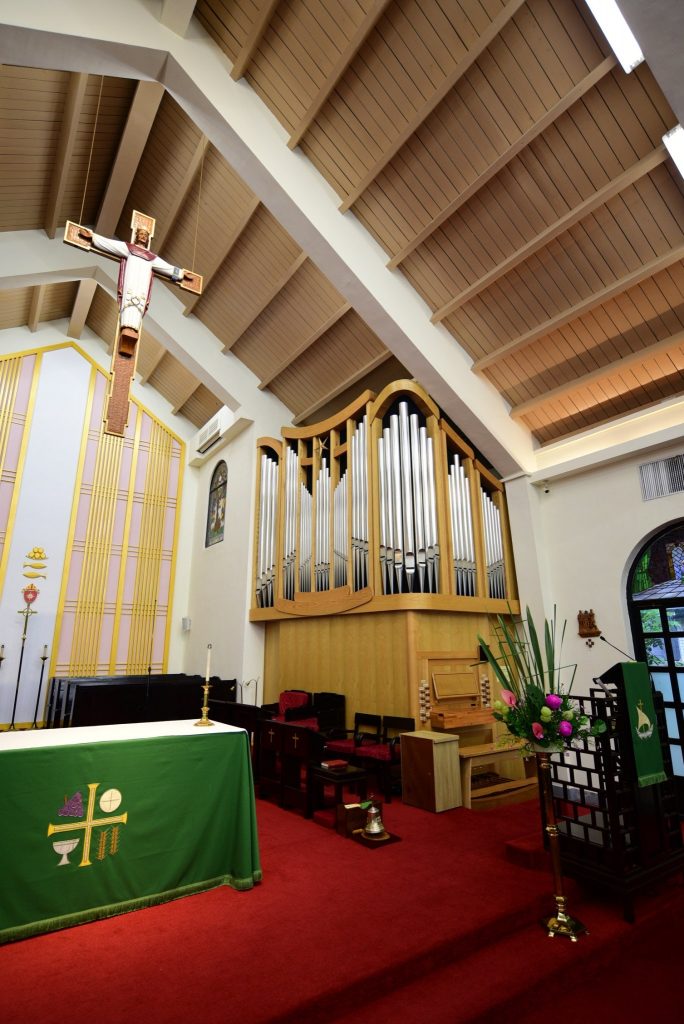 As a Christian community, we gather each Sunday and worship our God in St. John's Cathedral, Taipei, and the service is called the Eucharist. When we share bread and wine in the way he commanded us, we believe that Jesus is truly present with us, as he assured us he would be. In the Eucharist, we find a connection with God, and with a community both present, and yet beyond ourselves.
For our services, we would use the Book of Common Prayer, and the bulletin would tell us all the page numbers and other directions we need. In Anglican/Episcopal churches, we share the heritage of the Book of Common Prayer. We seek to continue the ancient forms of worship handed down to us from the time of Christ, and the spirit and principles embodied in the first Prayer Book. As times change, the Prayer Book is updated so that ordinary members of congregations can continue to understand and participate.
Our services are open to all, and those who are baptized, including children, are welcome to receive Holy Communion here. If people are not baptized and would like to receive a blessing, they may come to the communion rail with their arms crossed over their chest. In the meantime, if you would like information about participating in the life of the parish, or have questions or needs to which we may respond, please inform us.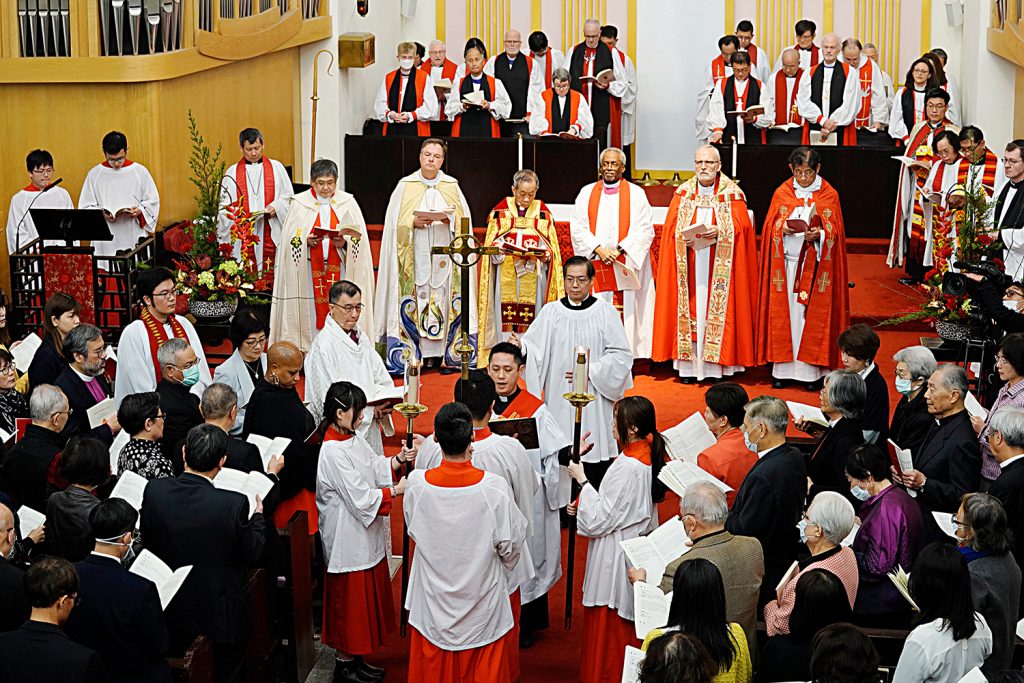 The mission of St. John's English congregation is to give thanks for God's blessings, to gather together for worship and fellowship, to help make the best of our gifts and talents for the needs of those whose lives touch ours. We try to follow the example and teachings of Jesus Christ as his disciples in all we do, growing more and more into people of faith, hope and love, nourished by God's Word and Sacraments. We are called to bring God's love to the world through the Good News of Jesus Christ and the guidance of the Holy Spirit.
St. John's Cathedral strives to be an open church that welcomes all people. We seek to provide a caring environment where individuals and families can enhance their understanding of God and explore God's will as individuals and as a Christian community. And we also believe that Christian education and formation are important so we have the Bible Study on the 3rd Sunday of every month. We would start the Baptism Course for those who want to be baptized; we would have some courses concerning the Anglican Communion for our members and other people to take.
We are committed to being good stewards of God's gifts. Our resources are used to maintain our facilities, sustain our worship, encourage our outreach, and support the programs of the Diocese of Taiwan, following the constitutions and canons of the Episcopal Church. For the use of mission, our main chapel and parish hall are available for local communities because we want to proclaim the gospel to our neighbors, especially to those English-speaking people.