The Diocese of Taiwan, also known as the Taiwan Episcopal Church (TEC), is part of Province VIII of the U.S. based Episcopal Church, part of the worldwide Anglican Communion.
Worship services began here in 1952, organized by members of the Chung Hua Sheng Kung Hui (lit. the Holy Catholic Church in China) who had moved here from Mainland China. St. John's Church was consecrated in 1956 by the Rt. Rev. Harry S. Kennedy, then Bishop of the Missionary District of Honolulu (which became the Diocese of Hawaii in 1969).
The Taiwan Episcopal Church was founded in 1954 (becoming a missionary diocese in 1970 and a full diocese in 1988), when Bishop Kennedy was directed by the Episcopal Church to assist the Anglican/Episcopal ministry in Taiwan.  When TEC became the Missionary District of Taiwan in 1960, so St. John's was advanced to be a Pro-Cathedral.  In 1965, the Rt. Rev. James C. L. Wong became Bishop of Taiwan and St. John's was promoted to full cathedral status.  
St. John's Cathedral has an English Service at 9:00 am every Sunday, a Chinese service at 10:30 am and a combined service on the last Sunday on each month at 10:30 am, and is also open during the week for quiet prayer.  The English congregation also holds a Bible Study after the English Service on the third Sunday of each month.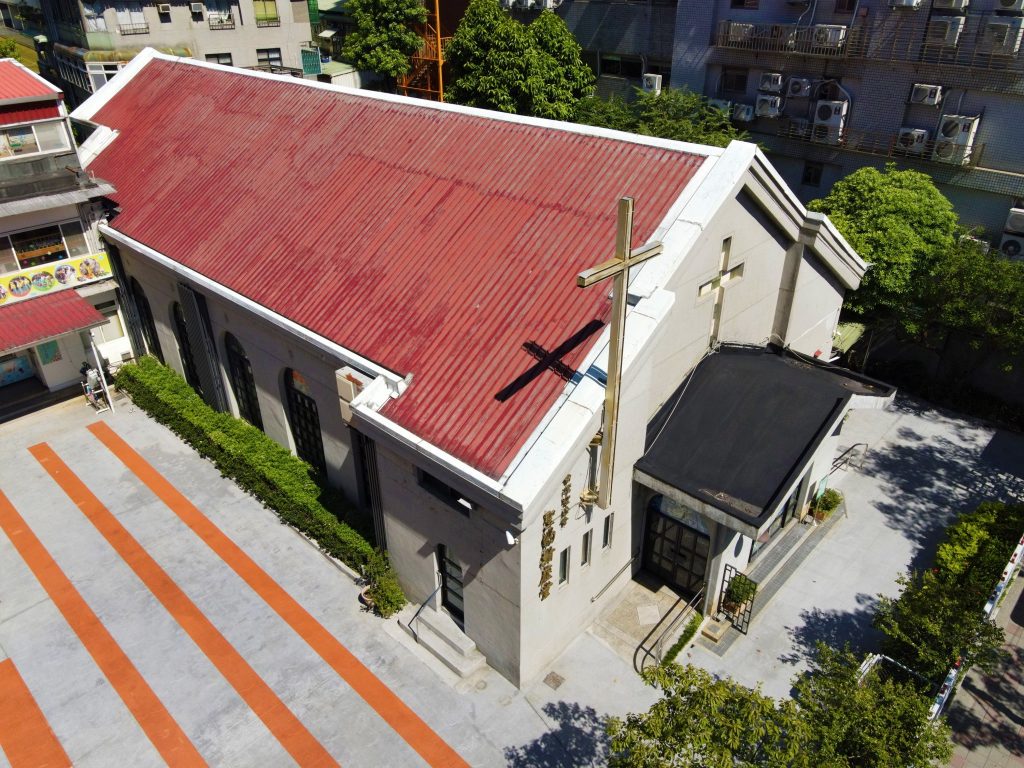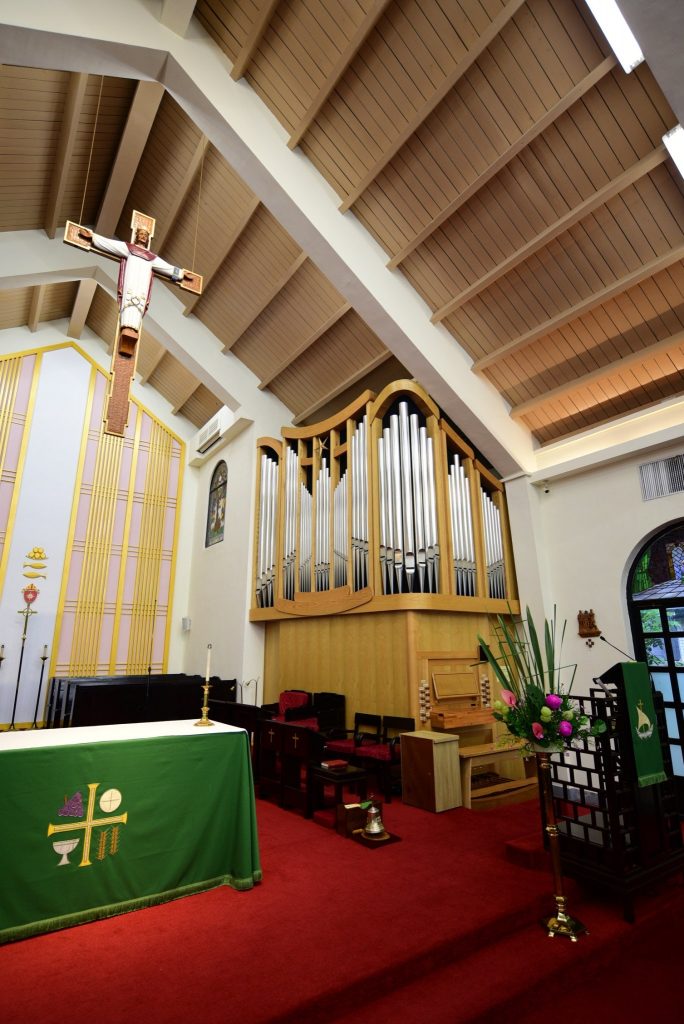 Our Sunday worship is always the Holy Eucharist. When we share bread and wine in the way Jesus commanded us, we believe that he is truly present with us, as he assured us he would be. In the Eucharist, we find a connection with God, and with a community both present, and yet beyond ourselves.
In Anglican/Episcopal churches, we share the heritage of the Book of Common Prayer. We seek to continue the ancient forms of worship handed down to us from the time of Christ, and the spirit and principles embodied in the first Prayer Book. As times change, the Prayer Book is updated so that all can continue to understand and participate.
Our services are open to all, and all those who are baptized, including children, are welcome to receive Holy Communion, others are welcome to receive a blessing. Those seeking baptism or confirmation are welcome to contact our clergy.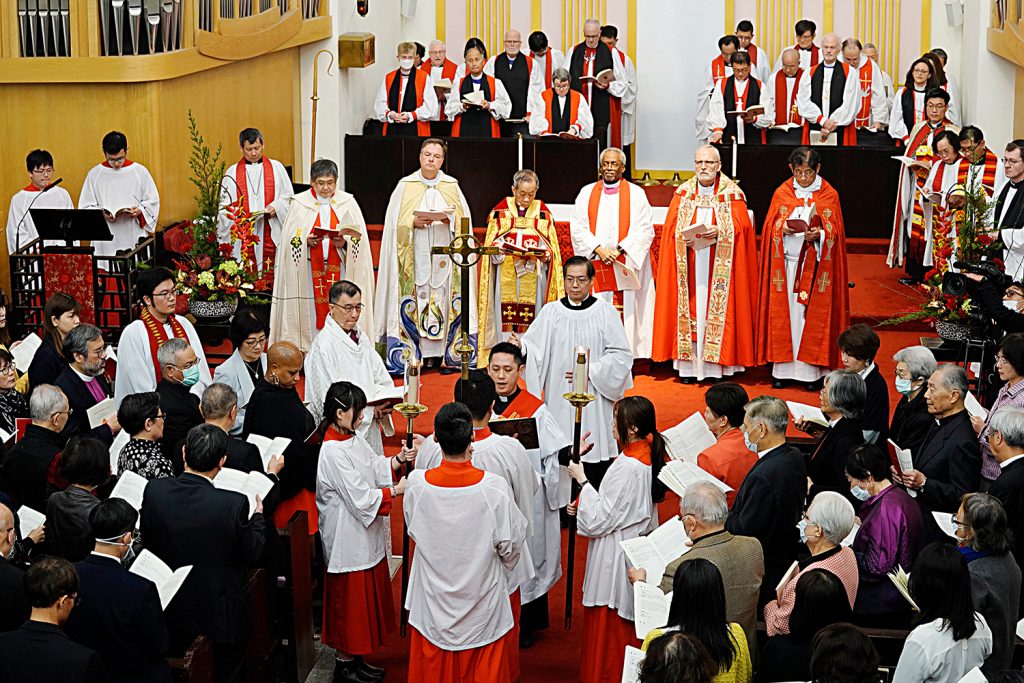 The mission of St. John's English congregation is to give thanks for God's blessings, to gather together for worship and fellowship, and to help share our gifts and talents with those whose lives touch ours. We try to follow the example and teachings of Jesus Christ as his disciples in all we do, growing more and more into people of faith, hope and love, nourished by God's Word and Sacraments. We are called to bring God's love to the world through the Good News of Jesus Christ and the guidance of the Holy Spirit.  We seek to provide a caring environment where individuals and families can enhance their understanding of God and explore God's will as individuals and as a Christian community, and we are committed to being good stewards of God's gifts. Our resources are used to maintain our facilities, sustain our worship, encourage our outreach, and support the programs of the Diocese of Taiwan.
Bishop of Taiwan: The Rt. Rev. Lennon Yuan-Rung Chang  張員榮主教
Dean of St. John's Cathedral: The Very Rev. Philip Li-Feng Lin 林立峯牧正
Priest-in-charge of St. John's Cathedral English Congregation: The Rev. Joseph Jui-En Ho 何睿恩牧師
The Rev. Joseph Ho has been priest in charge of St. John's Cathedral English Congregation since August 2022, previously he was vicar of St. Luke's Church, Hualien. He was ordained in 2013, is married with 2 small children, and offers you a warm welcome to St. John's Cathedral English Service. Please contact him through the cathedral office. 
Catherine Lee CMS Mission Partner